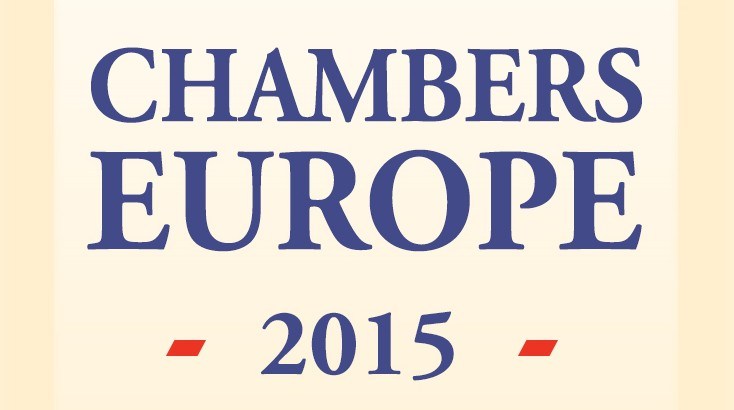 "钱伯斯"2015年度知名律师事务所

Chambers & Partners is an international directory based in London that ranks the best lawyers and law firms since 1990. It covers more than 180 jurisdictions around the world. The choices of lawyers are independent, not depending on any sponsorship or association, resulting from a research work of over 150 "Researchers" that publish rankings depending on the complexity of the issues and legal capabilities demonstrated by lawyers.
Chambers & Partners highlighted the work developed by Cavaleiro & Associates in the fields of Public Law and Energy, referencing the society as Noted Firm in General Business Law – Porto.
João Quintela Cavaleiro of Legal Link | Knight & Associates Receives positive feedback from clients: "He is always available to help in October He is a knowledgeable and dedicated lawyer concern with meeting the clients' needs. "He has Considerable work in public law and energy.